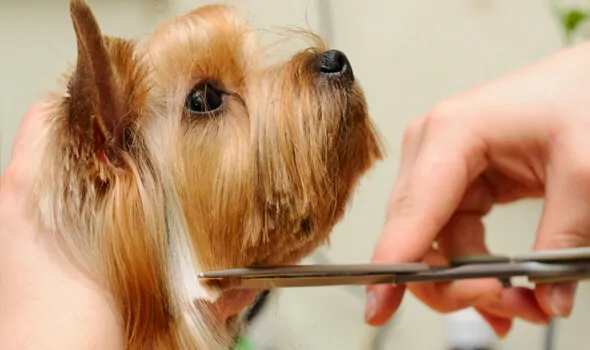 Grooming
Please note that Animal Hospital of Sandy Springs doesn't currently have a pet groomer on staff. As we are actively searching for a new grooming expert who can match the high standards of care you've come to expect from us, some of our grooming services may be temporarily on hold. Please contact us for more information.
Pamper your pet.
Grooming is the best way to help your pet look and feel great. Animal Hospital of Sandy Springs is proud to offer a complete range of grooming services for dogs and cats of all shapes and sizes.
Spa and Grooming Services
Pet bathing
Nail clipping
Ear cleaning
Deshedding treatments
Hair and coat trimming
Parasite control consultation and treatments
Anal gland expression
Besides obvious cosmetic improvements, grooming has many hygienic benefits. Grooming is recommended every 4-6 weeks to avoid painful matting of the coat, ear infections and parasite infestations.
Medical Benefits
General cleanliness
Decreases the possibility of many skin conditions
Prevents and eliminates parasites
Seasonal hair removal
Our salon professionals are experienced with all breed-specific requirements, creating customized grooming programs for each individual client.
For more information on our grooming services, or to schedule your appointment, contact us today.